My husbands best friends 30th surprise birthday party is this weekend and i wanted to make him a little present! They frequently play D&D together and his friend is a zombie fanatic, and a self proclaimed master at the resident evil games. So i decided to make him a drawstring bag using my Silhouette cutting machine, freezer paper and fabric paint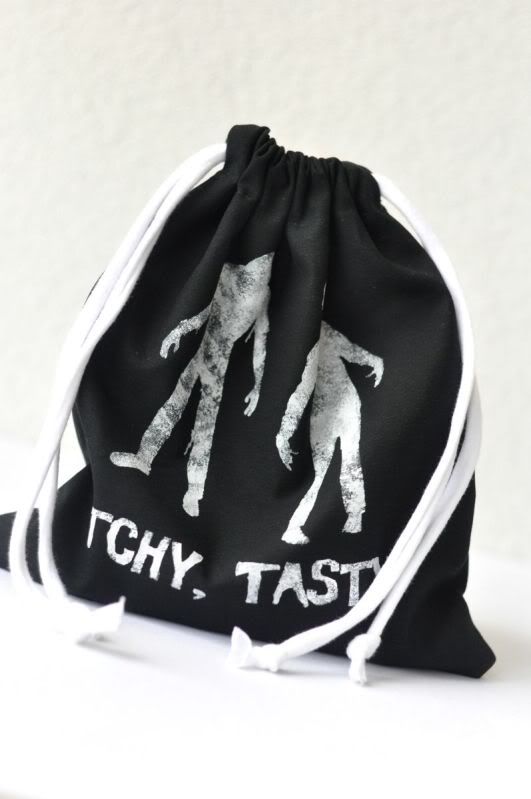 Here are some pics i took along the way!
I photoshopped a few images together and used my cutting machine to cut out the finished image on the freezer paper: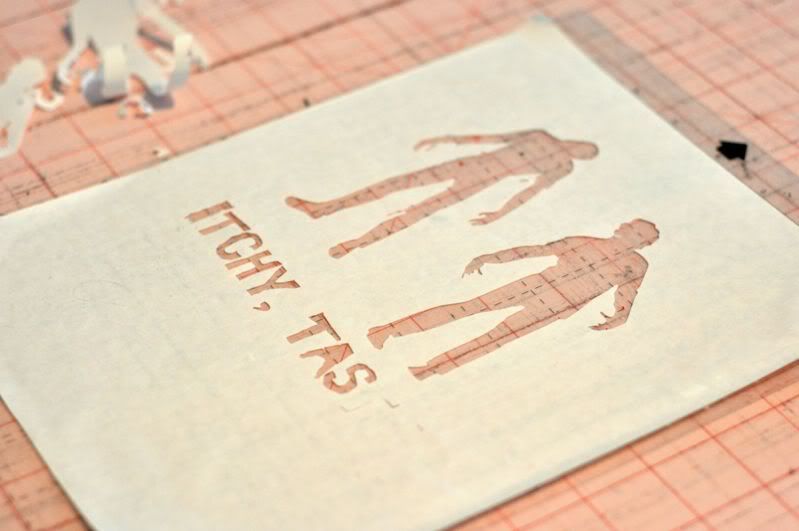 then put it on the fabric and slowly ironed it down, dont use too much pressure!
before the iron:
after ironing:
used matte tulip fabric paint and a sponge brush:
and dabbed to give it a textured look: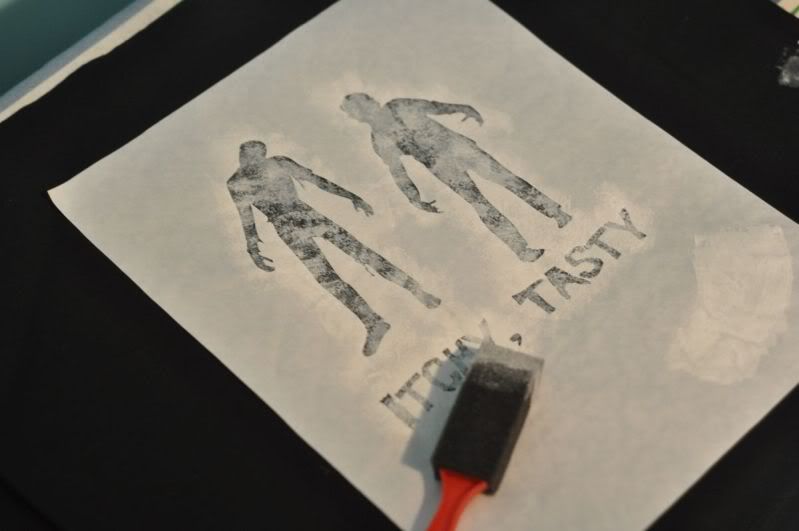 then cut it up and sewed it into a simple drawstring bag! Voila!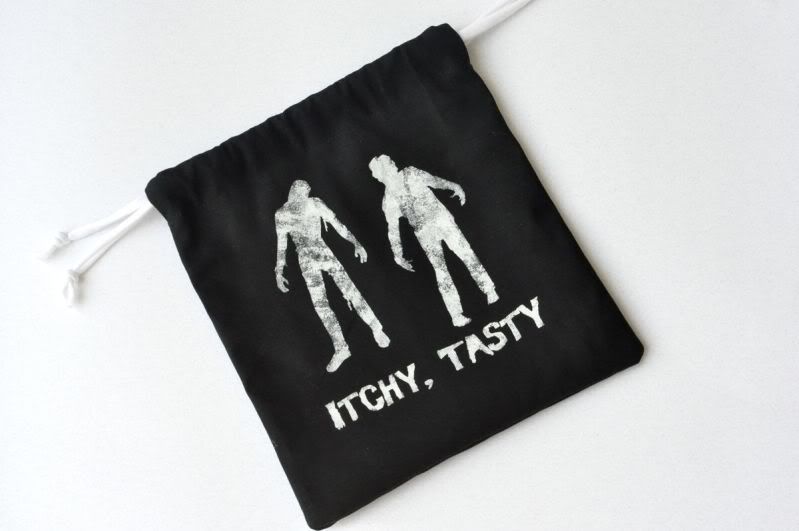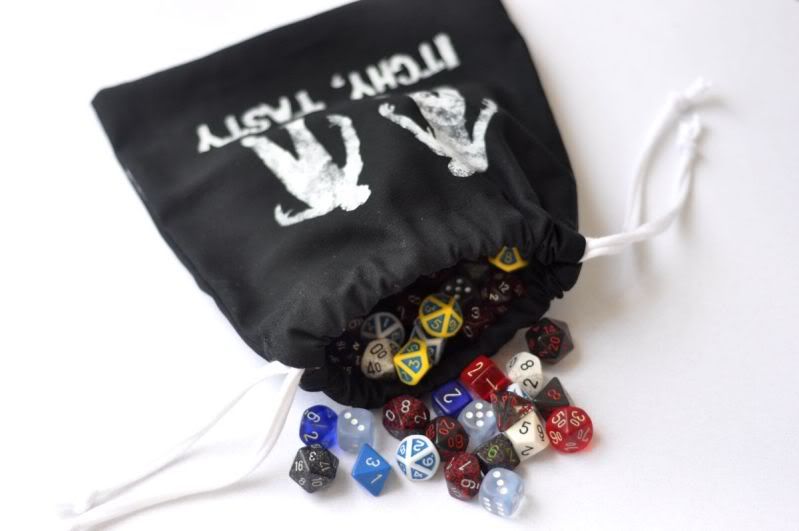 http://www.skiptomylou.org/2010/02/18/a-drawstring-bag-tutorial/
thanks for looking!