I dont know if any of you guys with kids frequent subway like we do but i have TONS of Kid Fit meal reuseable bags... TONS. So i've decided that for Zoe's 2nd birthday i am going to make some little gift bags out of them to have as party favors that can be reused for snacks or something. Here goes:
see... i said TONS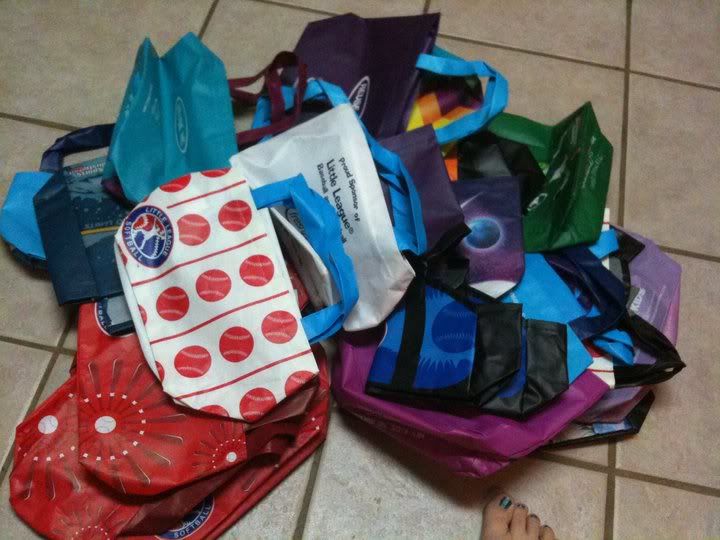 So i took one and cut it at the seams and cut a 6" by 10" rectangle like so: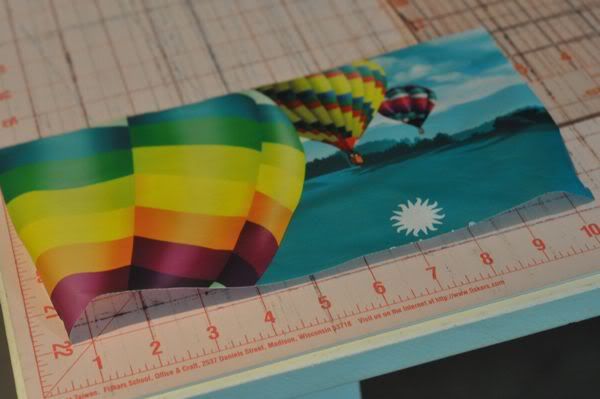 then i added the velcro half and inch from each end and centered. The velcro that is going at the top of your bag should be sewn to the wrong size, and the other piece should be sewn to the right side.
then i folded the bottom part up 4.25" and pinned in place.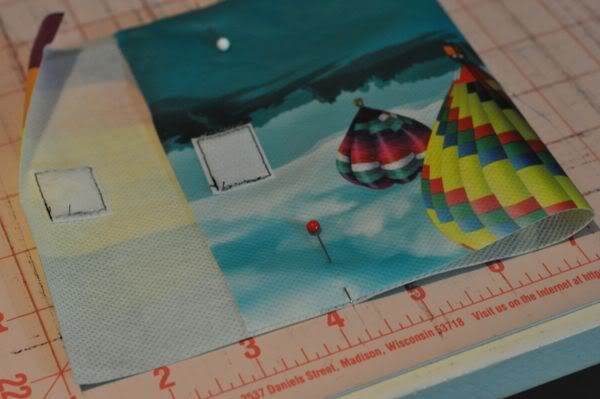 then i serged (you can use a zig zag stitch if you dont have a serger) up the two sides and the top.
and Voila!!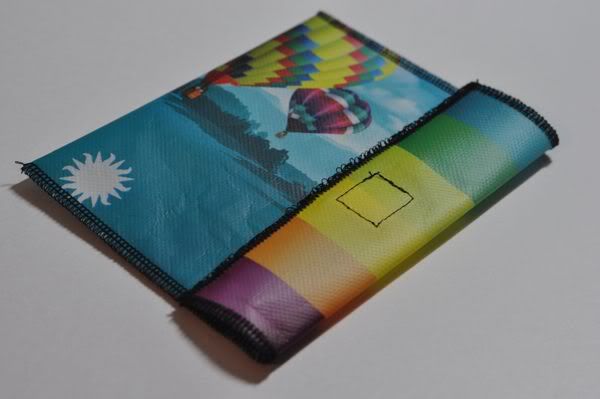 add some snacks (i perfer raw almonds, nom nom!)